Doctors & Staff
Meet the experienced and friendly doctors and staff who make Eberle Eyecare the leading provider of vision care products and services in Anchorage.
Dr. Andrea Eberle Keene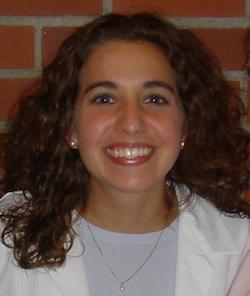 Dr. Andrea Eberle Keene is passionate about providing her patients with exceptional optometric care in a warm, friendly, and caring environment in her office in South Anchorage. We believe life is worth seeing and are committed to making a difference, one patient at a time.
Dr. Andrea Eberle Keene began her journey to become an Optometrist right here in Anchorage, Alaska were she was raised and graduated from Robert Service High School in 1998. She then moved to the Pacific Northwest to attend college at Gonzaga University in Spokane, Washington.
Volunteering at an Optometric office during summers at home in Anchorage confirmed Dr. Eberle Keene's love of working with people and making a difference in their lives. During her time at Gonzaga, she was a coxswain on the women's and men's varsity rowing teams and enjoyed a year abroad in Florence, Italy. She graduated with honors from Gonzaga University in 2002 and moved down the road to attend Optometry school at Pacific University College of Optometry in Forest Grove, Oregon.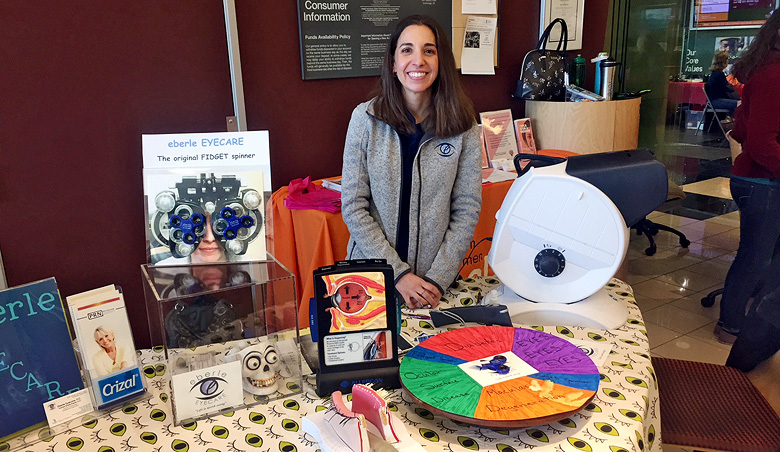 During her time at Pacific, Dr. Eberle Keene became very involved in Amigos, Pacific University Student Volunteer Optometric Services for Humanity chapter, in which she was vice president and president. She volunteered at Oregon and Washington's Special Olympics and traveled to Guatemala in 2003 and 2006, providing eye care to those in need. She graduated with honors as a member of Beta Sigma Kappa and received the Pacific University Alumni Association Outstanding Graduate Award.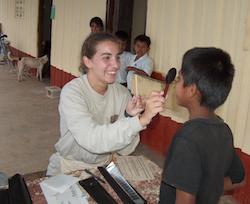 After Graduation Dr. Eberle Keene moved back home to Anchorage and married her husband, Tyler, in July 2007. Job experience began while working at a couple of private practices where she gained extensive knowledge of medical emergencies, pediatric examinations and her passion for Bifocal contacts lens fits.
Dr. Eberle Keene thinks it is important to stay on the cutting edge of her field,  and thus is a member of many prestigious professional organizations to keep up-to-date on the latest Optometric technologies and advancements. Dr. Eberle Keene is a member of the American Optometric Association, the College of Optometrist in Vision Development and the Alaska Optometric Association where she has held the role as Secretary since being elected in 2008.
Dr. Eberle Keene experienced many changes in 2010. Her first daughter Kinley's birth in May and then opening her new practice, Eberle Eyecare, in July. Fast forward to 2016 and Dr. Eberle's personal life has become more busy with an addition of her daughters Addision in 2012 and Ainsley in 2014. With all of the changes in her life at home, her commitment to Optometry and community remains strong. Dr. Eberle Keene is devoted to giving back to her hometown through lectures, health fairs and volunteer work.
While not in the office, Dr. Eberle Keene might be found traveling the world, fishing down on the Kenai, or spending time with her family. Dr. Eberle Keene has a passion for her career and hopes to have the opportunity the share it with you.